Heating & Air Conditioning HVAC Services in Dallas and Surrounding Areas
HVAC contractors are responsible for providing heating and cooling services and products that keep you comfortable throughout the year. Although we are a Mitsubishi Diamond Contractor and a Trane Comfort Specialist, our technicians can repair and maintain any model or brand. At Freedom Heating & Air, we choose to go beyond sales and basic services. We like to think of ourselves as your partner in providing indoor comfort solutions for your home or business.
Heating, ventilation and air conditioning (HVAC) maintenance needs are often overlooked. After all, your systems seem to be performing as desired. HVAC systems are complex machinery that require proper care and maintenance so you can get the performance you expect. Freedom Heating & Air provides the solutions that keep your heating, cooling and indoor air quality systems performing at optimal levels for their expected life.
HVAC Repair and Maintenance
We provide services for residential, light commercial and residential new construction HVAC systems — for routine and emergency services. Age, normal wear and tear, and level of care will affect the performance of your HVAC system. The older your HVAC devices, the more they are to need repairs. As the system ages, parts get worn and will need to be either repaired or replaced.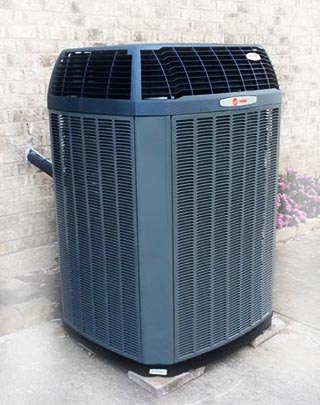 Continuing to operate a system that needs to be repaired can result in:
Higher energy bills as the system works harder to compensate for the failing part(s)
Indoor air quality problems because the system can no longer remove contaminants and can actually contribute to air quality concerns
Damaged electrical components that can present fire hazards
Difficulty achieving effective heating and cooling and managing humidity
The need for early replacement
Taking care of your system includes changing the filter regularly and scheduling professional maintenance. HVAC maintenance provides several benefits, including:
Tweaking the system and improving performance and energy efficiency
A thorough cleaning of all parts of the system to improve performance and indoor air quality
Reducing the need for HVAC repair
Taking care of your HVAC system will enhance heating and cooling efficiency and extend the life of your heating and cooling units. We provide affordable maintenance service agreements with easy scheduling options.
HVAC Systems and Installation
We provide a range of heating and cooling systems to meet your needs and budget. If you live in Dallas, Red Oak or Desoto, TX, contact us today and check out our line of products. We provide and install equipment including:
Gas furnaces
Oil furnaces
Central air conditioners
Heat pumps
Ductless/mini-split systems
Indoor air quality products
Thermostats and controls
All our systems are highly ranked for energy efficiency and performance. We make sure to carry the best and latest products so that you can easily find a system that will effectively manage indoor comfort.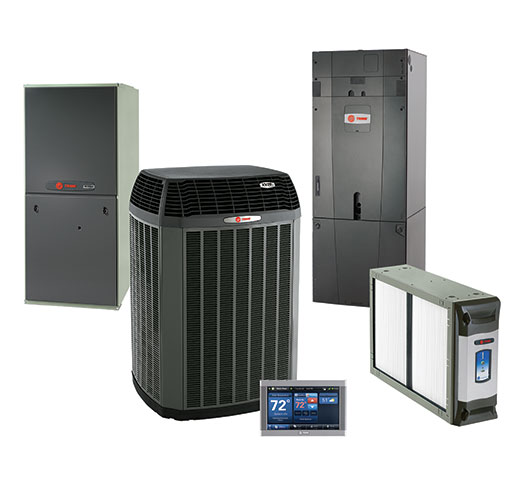 We don't just provide HVAC equipment — you can count on us for HVAC installation too. We observe all required techniques to ensure all HVAC systems are installed to perfection.
You don't need to worry about wading through lists of HVAC contractors. You can feel confident about the results you'll receive when you choose Freedom Heating & Air. Our technicians are trained to provide as much information and pricing as possible, so there are little to no surprises for our customers. Before we make a repair, our technicians will explain the costs and won't do any work without your permission. As a Trane Comfort Specialist, we have the expertise to provide all the HVAC services you need for indoor comfort through every season. We proudly serve the communities of Dallas, Red Oak, and Desoto, Texas.
NEED FREEDOM HEATING & AIR FOR HEATING & COOLING?
REACH US AT ONE OF OUR SERVICE AREAS!
---
Call To Schedule An Appointment Today!