Freedom Heating & Air Delivers Extraordinary Service to Every Customer Every Time
Doing something because you love it is a part of the formula for success in business. However, pursuing a goal because you are passionate about service and customer satisfaction are great building blocks for longevity. Satisfied customers are less likely to defect and are certainly more likely to spread the word about great service. It is no wonder then, that in only a few years, Freedom Heating & Air has managed to develop a strong customer base and a reputation for outstanding service.
Hector Gomez loves all things HVAC. He worked eight years for several companies, all the while knowing that he could do a better job of satisfying customers. However, he was limited in what he could do in the larger organizations. He quickly pursued his state license and on January 5, 2010, founded Freedom Heating & Air.
Your Friend in the HVAC Business
Mr. Gomez's belief in putting customers first has paid off, as 78% of the company's jobs result from referrals. In addition, all employees focus on providing excellent work, superior customer service and 100% accuracy in all jobs. Today, some of Mr. Gomez's prior employers are his competitors. Hard work certainly pays, and customer service goes a long way. We like to create a sense of community at Freedom Heating & Air and easily build rapport with our clients while still delivering professional expert service.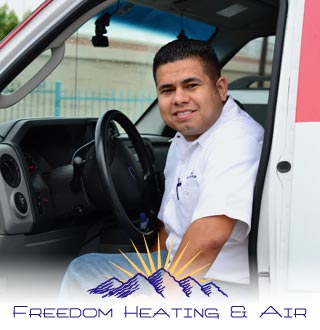 With customer satisfaction as our priority, we continue to grow every day. We are guided by our mission wherein We strive to earn our customers trust by delivering extraordinary service to you each and every time without exception. You can count on us for:
Residential heating and air conditioning repair
Residential HVAC maintenance
Light commercial HVAC repair and maintenance
HVAC installations
We will continue to work hard to be the preferred HVAC contractor in Red Oak, Desoto, Dallas and surrounding communities.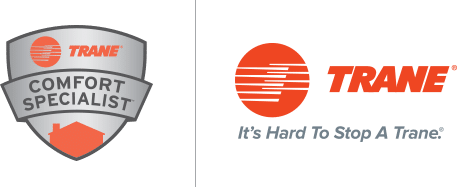 Trane Comfort Specialist
At Freedom Heating & Air, we believe in continuous improvement. We are a TCS dealer, which proves that we are committed to:
Ongoing training for our technicians to ensure that they are aware of the latest systems and techniques in HVAC
Exceeding customer expectations with every job
Maintaining the highest standards in all areas of service
Only a few dealers are able to earn the distinction of becoming a Trane Comfort Specialist, and we're happy to show you why we are deserving of this title

Mitsubishi Diamond Contractor
As Mitsubishi Diamond Contractor, we are part of another exclusive and elite group of HVAC specialists. Our partnership with Mitsubishi Electric means better prices and services to you. As a Diamond Contractor, we agree to meet and adhere to strict guidelines. Above all, since Your Comfort Is Our Mission, it means a dedication to training and service. Our commitment to ongoing education means you can trust our expertise in all areas of HVAC service. Our ultimate goal is to achieve high levels of customer satisfaction. Contact us today, and ask about our "Show up and Show Me" guarantee.
Overall, we promise to give of our best to all our customers so we can remain a leading heating and AC company in Dallas and the surrounding region. It is our goal to maintain a solid reputation for excellent service, integrity, upfront pricing and speedy resolutions.
NEED FREEDOM HEATING & AIR FOR HEATING & COOLING?
REACH US AT ONE OF OUR SERVICE AREAS!
---
Call To Schedule An Appointment Today!